SPECIAL OFFER - TAKE $10 OFF TODAY WITH CODE " TEN "

START YOUR OWN HAIR COMPANY
Wholesale Wigs, Lashes and Bundles

Instant Download and Access

Both US and International Wholesalers & Dropshippers
HOW TO START YOUR HAIR EXTENSIONS COMPANY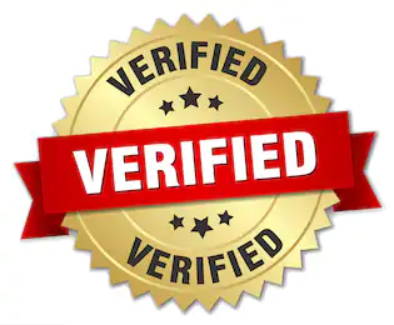 All hair has been tested and verified. We run hair through a rigorous testing process to asses the quality.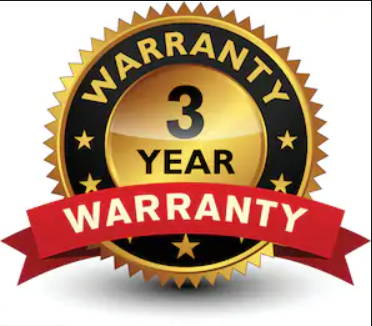 Some of the vendors on the list are backed by a 3 year or more guarantee.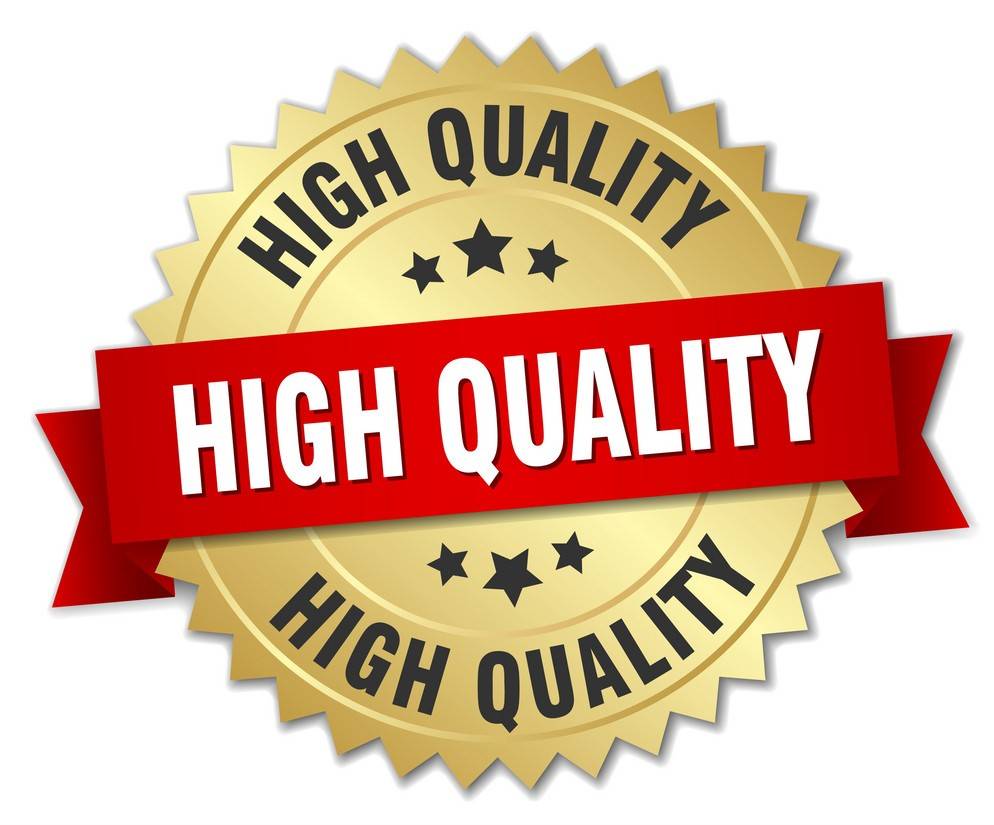 The vendors on this list carry high quality products that will leave you and your clients satisfied.
Bomb Dot Com Hair is a hair extension company dedicated to quality and experience. Its where quality meets beauty and culture. We're excited to provide luxury hair resources to other Entrepreneurs who are ready to take their business to the next level.
Our vision is to be an industry standard for luxury quality extensions and provide opportunities and resources through sharing knowledge and education. Lets take your business to the next level with our "Bomb Book of Hair Vendors"!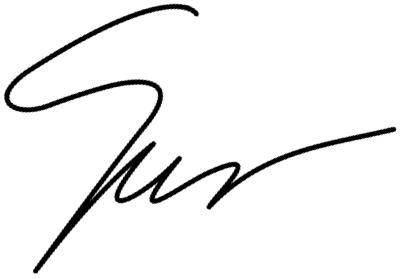 Includes US Vendors, Wholesalers & Dropshippers

Raw Indian, Raw Cambodian and Chinese Suppliers

Hair tested and verified, includes $1 lashes
30-Day Money-Back Guaranteed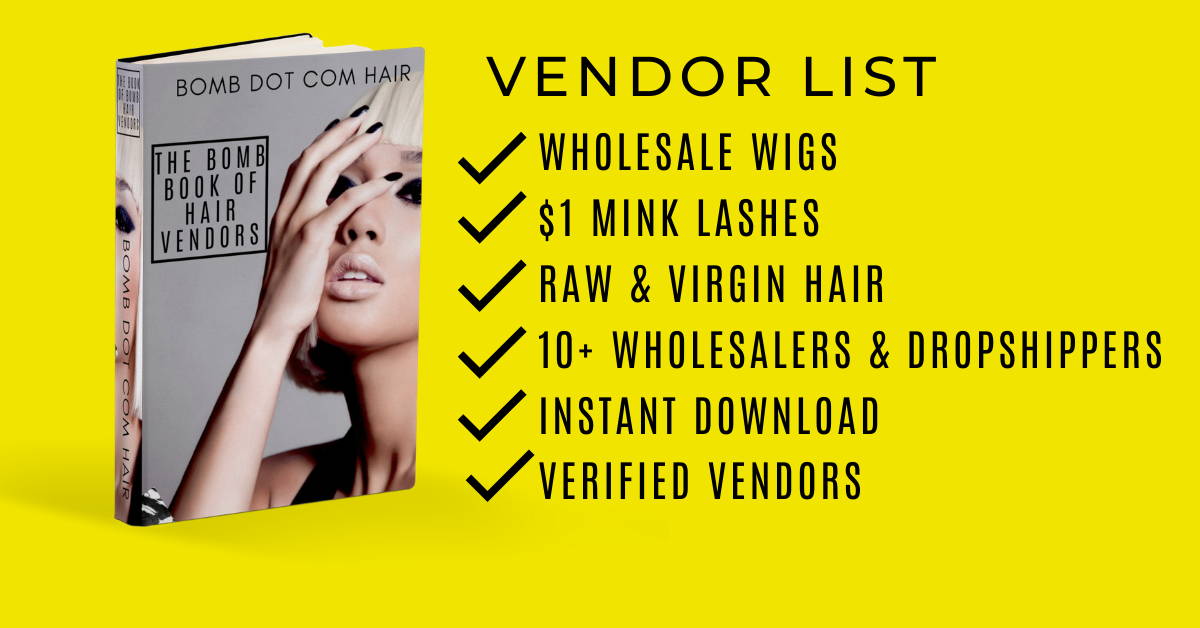 Read what REAL customers are saying about this guide and our verified hair vendors!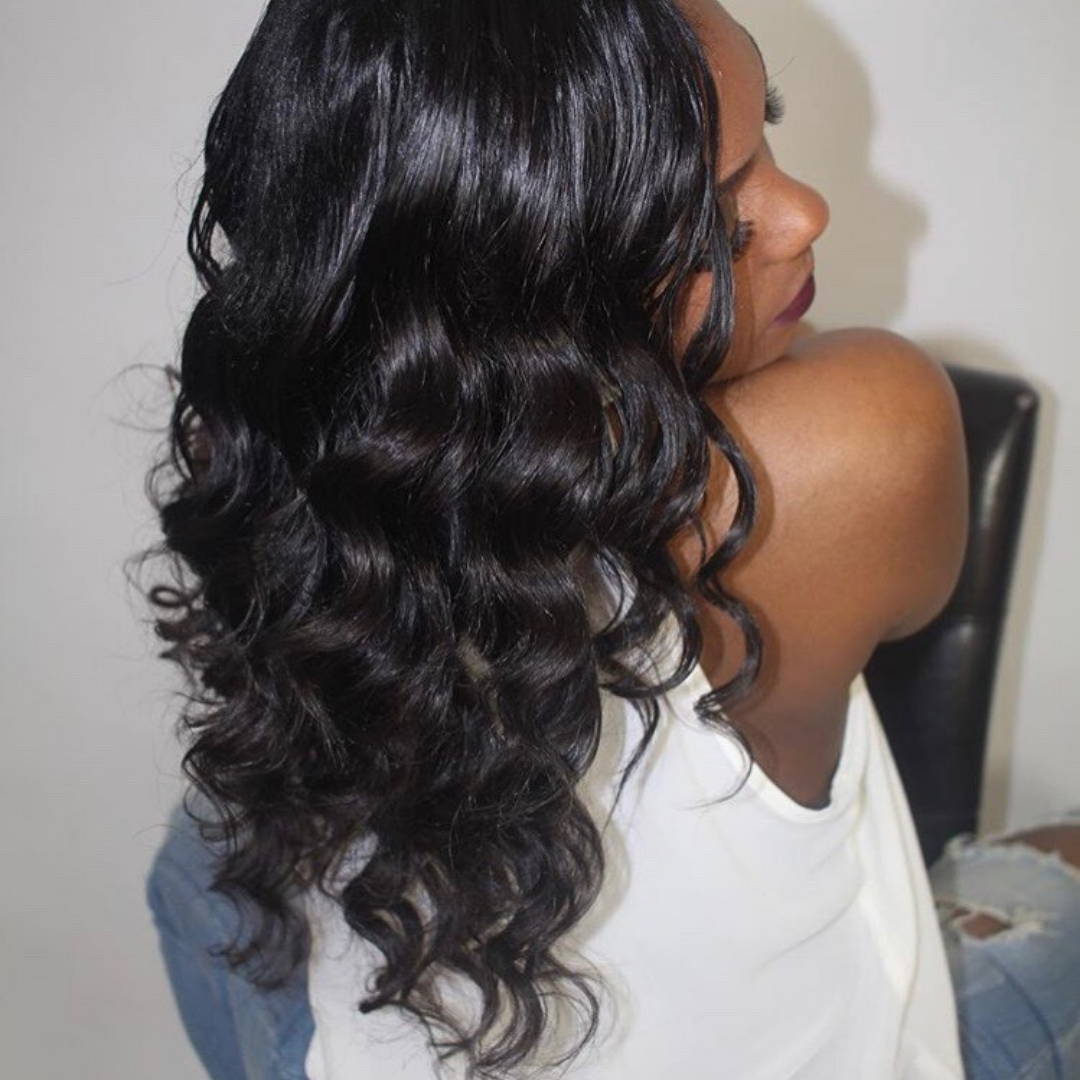 "I purchased the full lace wig for my birthday. I am not disappointed. This hair is everything and more... I fell like a true Bomb Queen. I`m loving the look, feel and quality of this unit".
-Jenna T.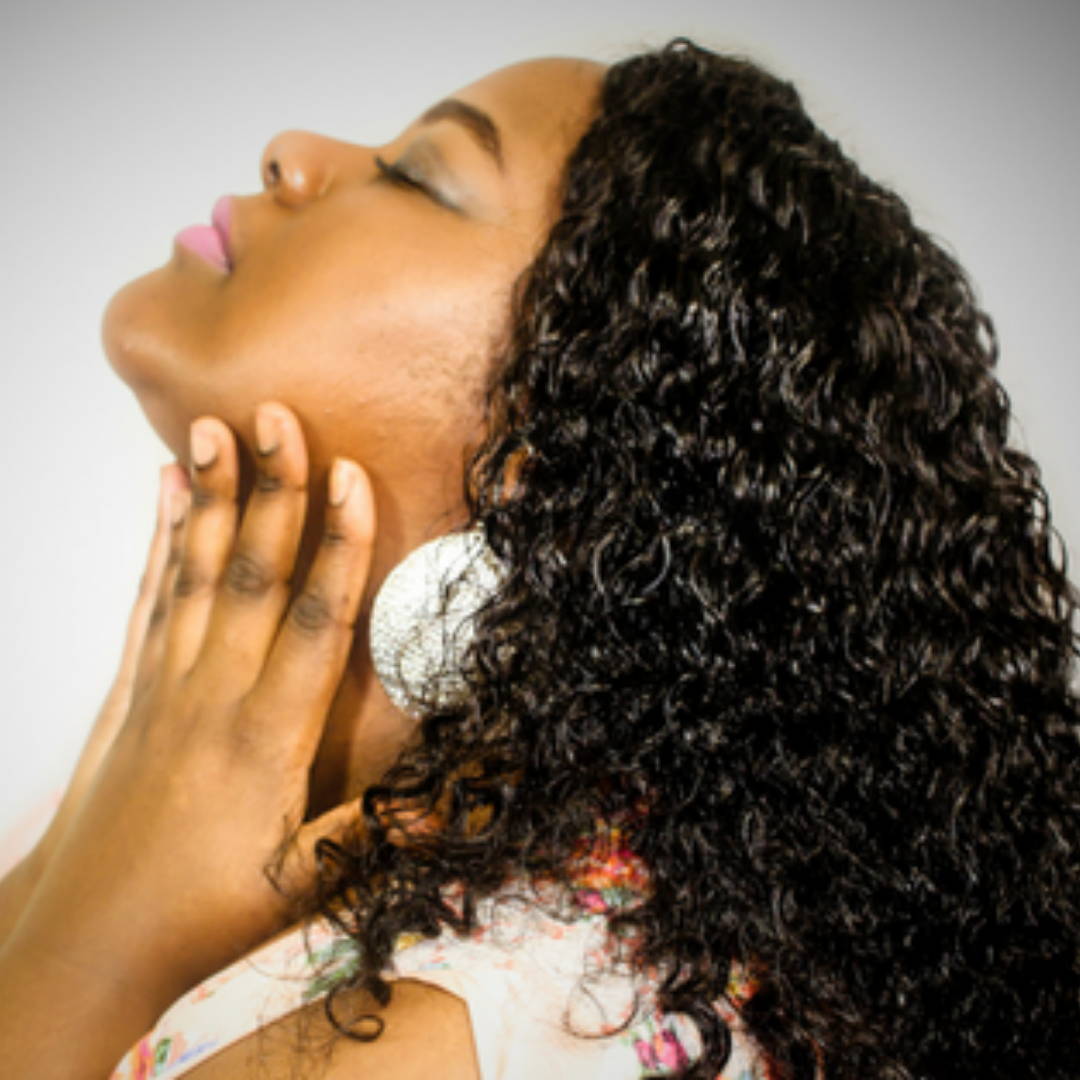 "Loving the Bomb hair. You guys have the bomb wigs. It lasts for a long time. I love it so much. I`ve brought 3 wigs...and the kinky and straight bundles"
-Ingrid M.
30-Day Money-Back Guaranteed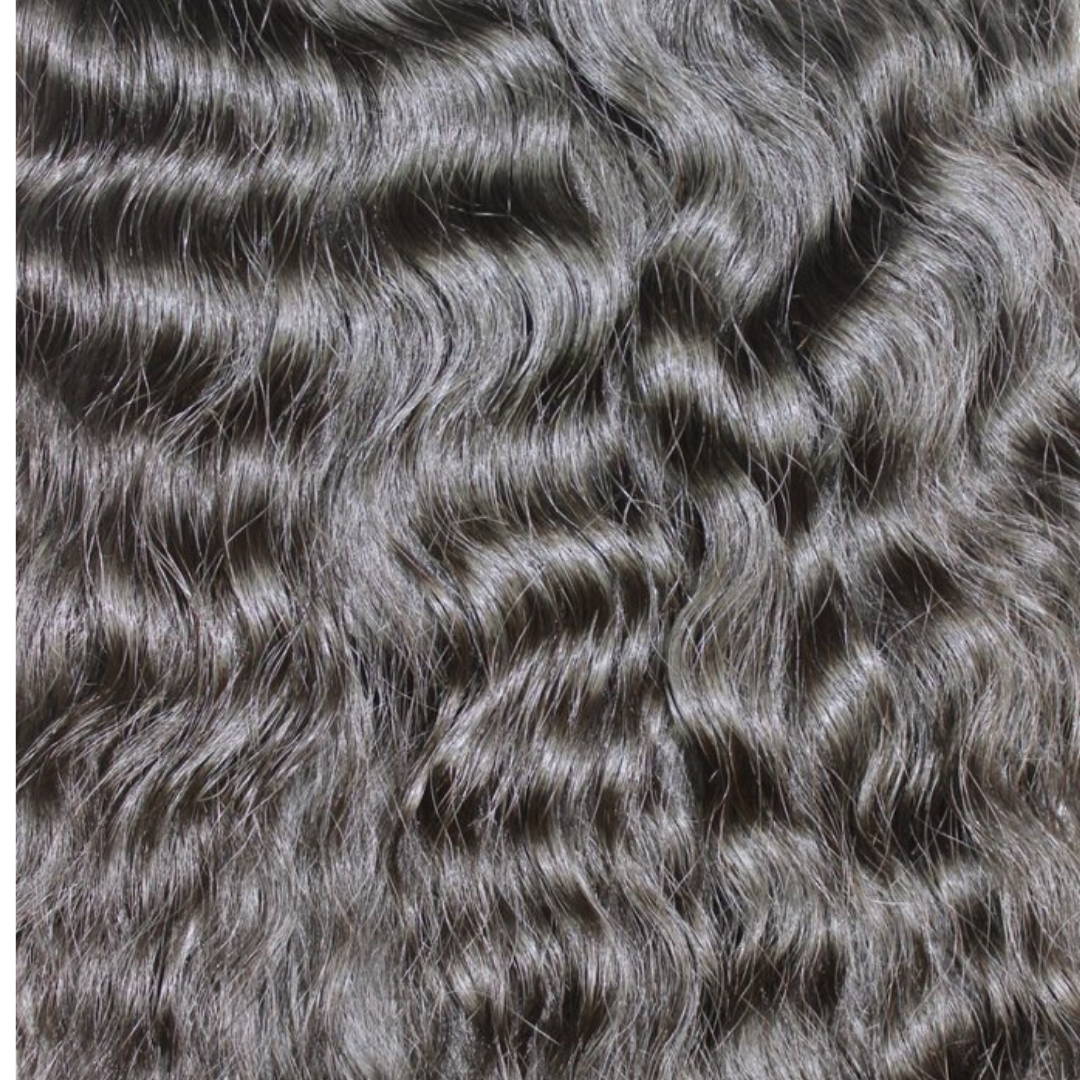 "I got this guide for my wife whose starting her hair business. I thought it was just going to be a list but it was like a book/ manual. Every supplier had a detailed description of their products and services. Now she`s working on the checklist that`s at the end of the book. I highly recommend it! My wife was wasting money on unverified wholesalers"
Get deeper into the beauty industry with the Bomb book of hair vendors
In the industry of beauty, style and fashion, you have to keep up with constantly changing trends. Knowing about the latest tendencies will allow you to be competitive and provide your clients with high-quality products and services. The Bomb hair vendors guide will let you reach these goals, giving you information about the best companies in the market. With our book, you can get your business to the new level in the blink of an eye.
Bomb Hair Inc. offers you the ultimate guide to the beauty industry. It will give you a hint on what to look for in a vendor and explain the common terminology used in the field. Once you get familiar with the basic principles of choosing a supplier, you will easily find the company that fits your requirements.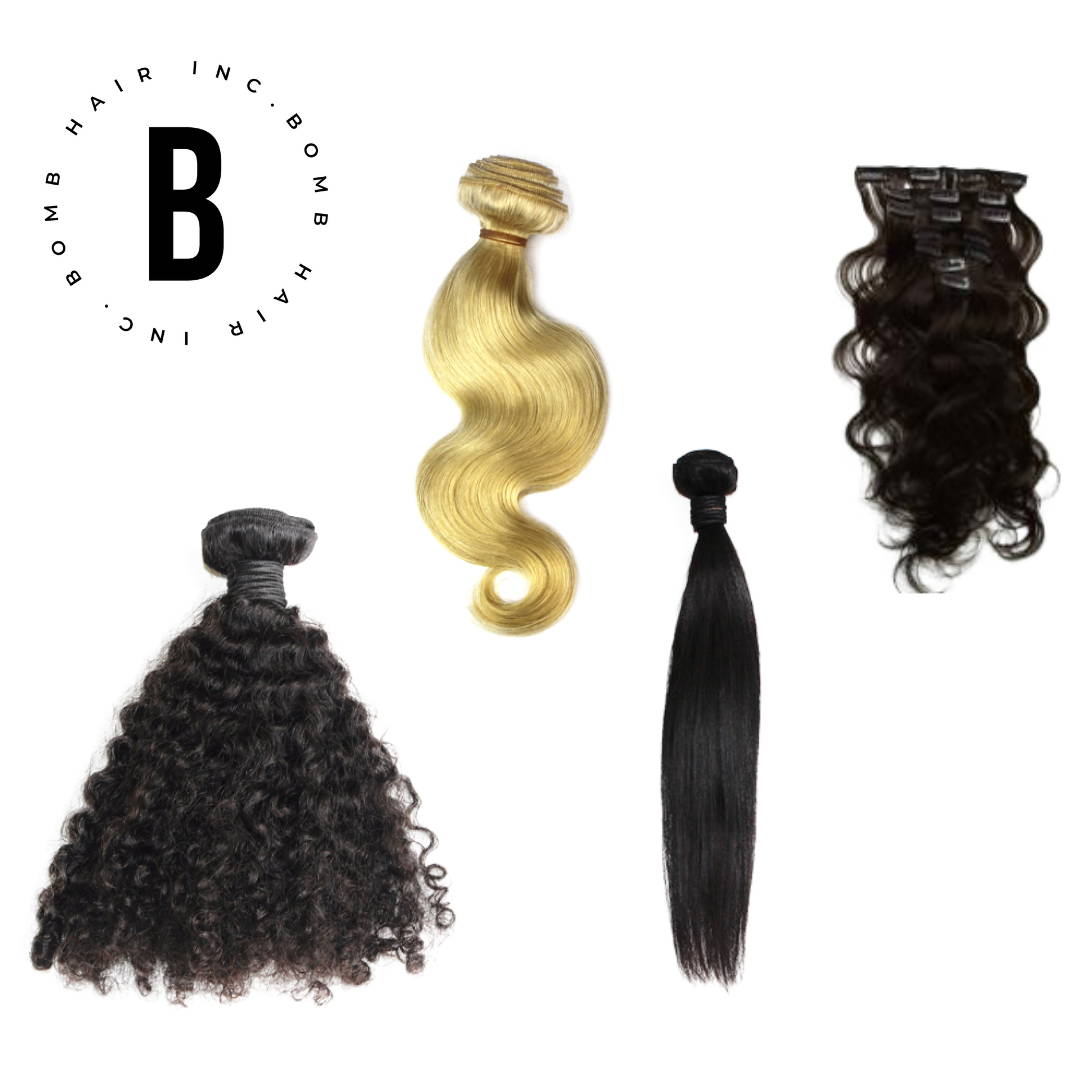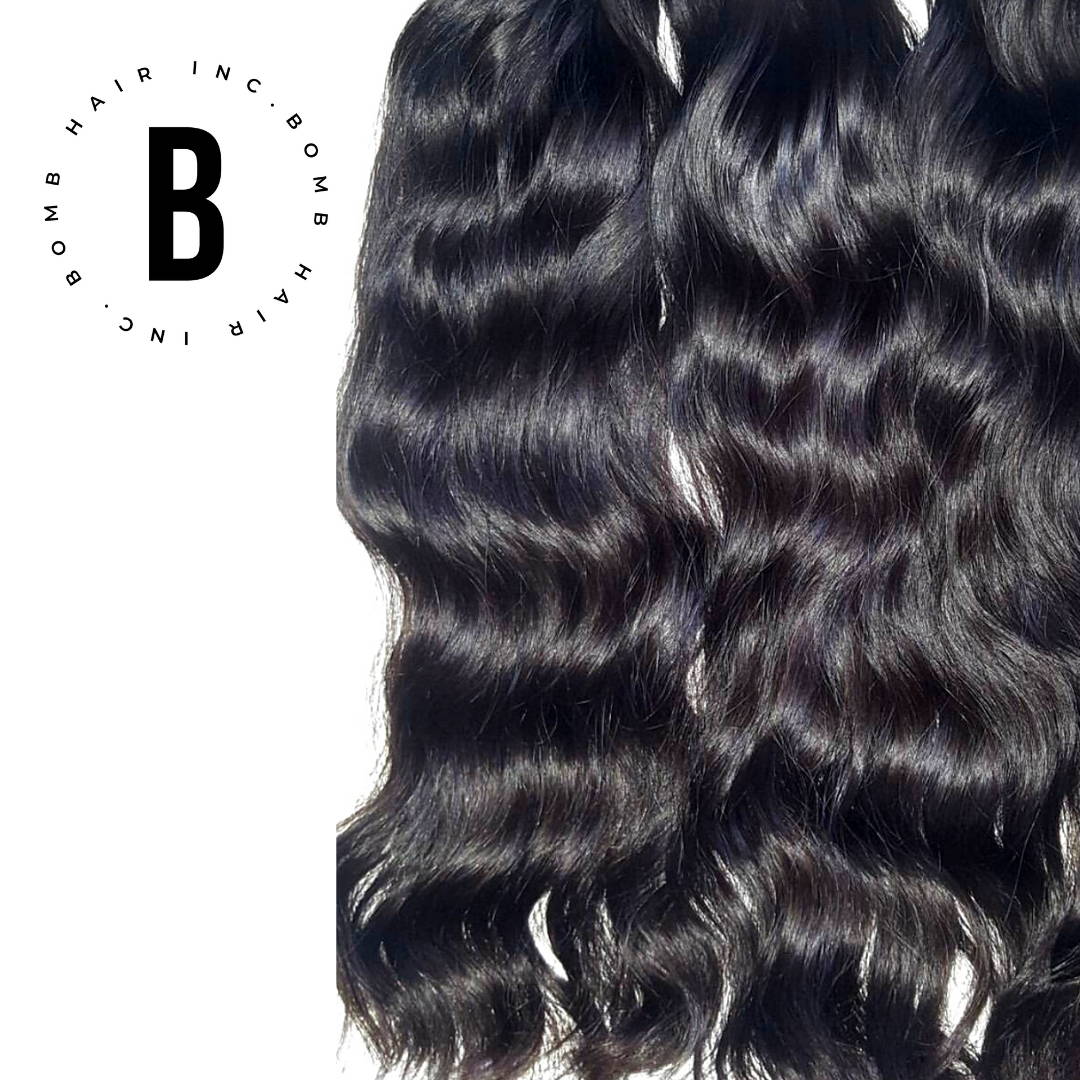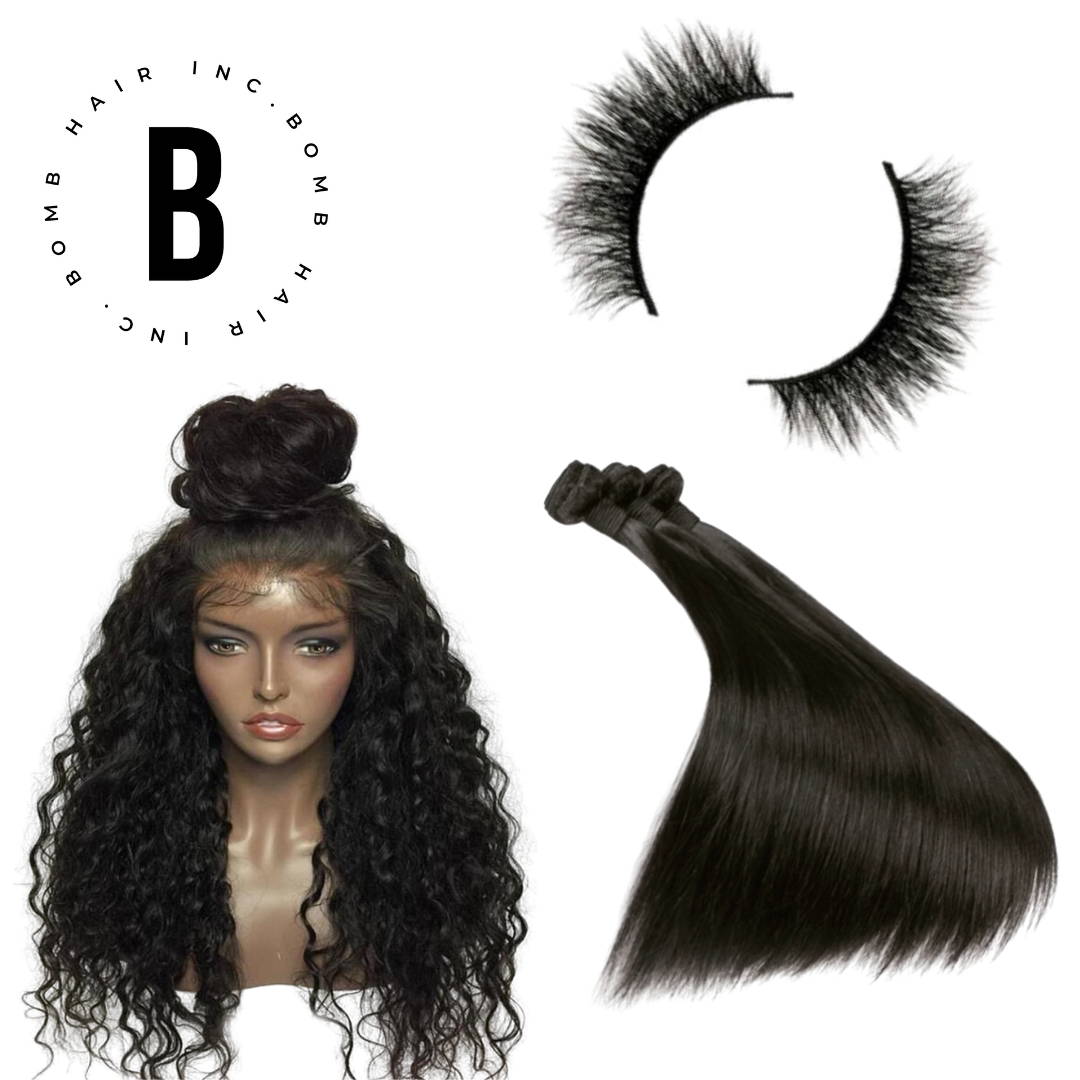 What IS our best human hair vendors book about?
Our guide is essential for any start-up business because it contains useful information that will save you a lot of time and money. Have a look at what you will find inside:

* The list of vendors. It includes a brief description of each company and our experience of working with it.

* Contact information. Our book of hair vendors will provide you with all the details about the suppliers' locations and customer assistance departments.

* Communication recommendations. Our guide will help you find ways to negotiate with any vendor so that you could do business with the best players in the market.

* A handy checklist. You can use it to quickly understand whether a hair wholesaler has everything you need or lacks some important features.

* A sample email for your potential vendors. With this, you will impress your future partners and let them know that you are a real professional.

No matter how big your business is, our hair vendors book will help you become the leading company in the field. Get your copy now and start building up your reputation with useful and valuable advice from our specialists!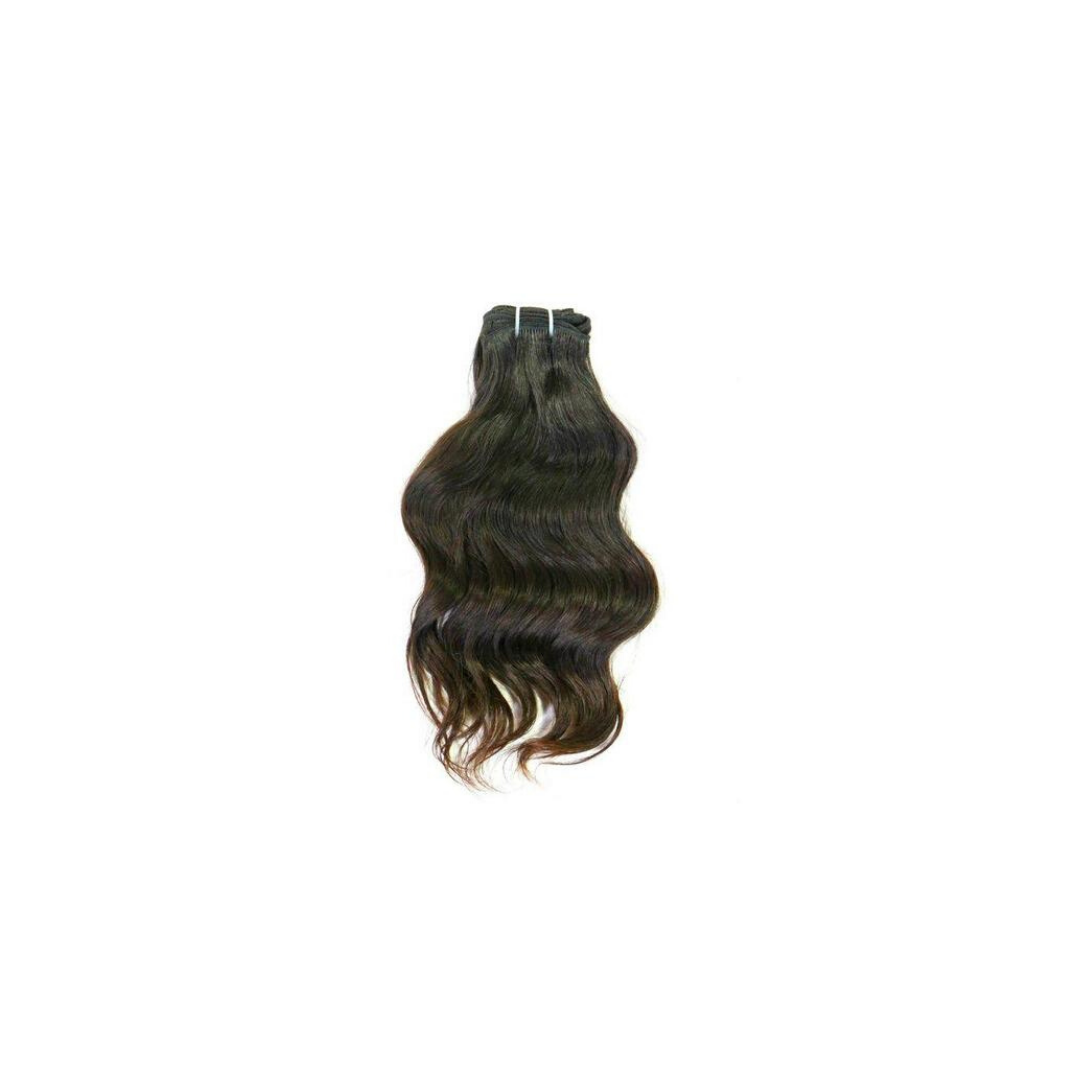 We also added a sample email to send your potential vendor when selecting your perfect hair vendor for your business."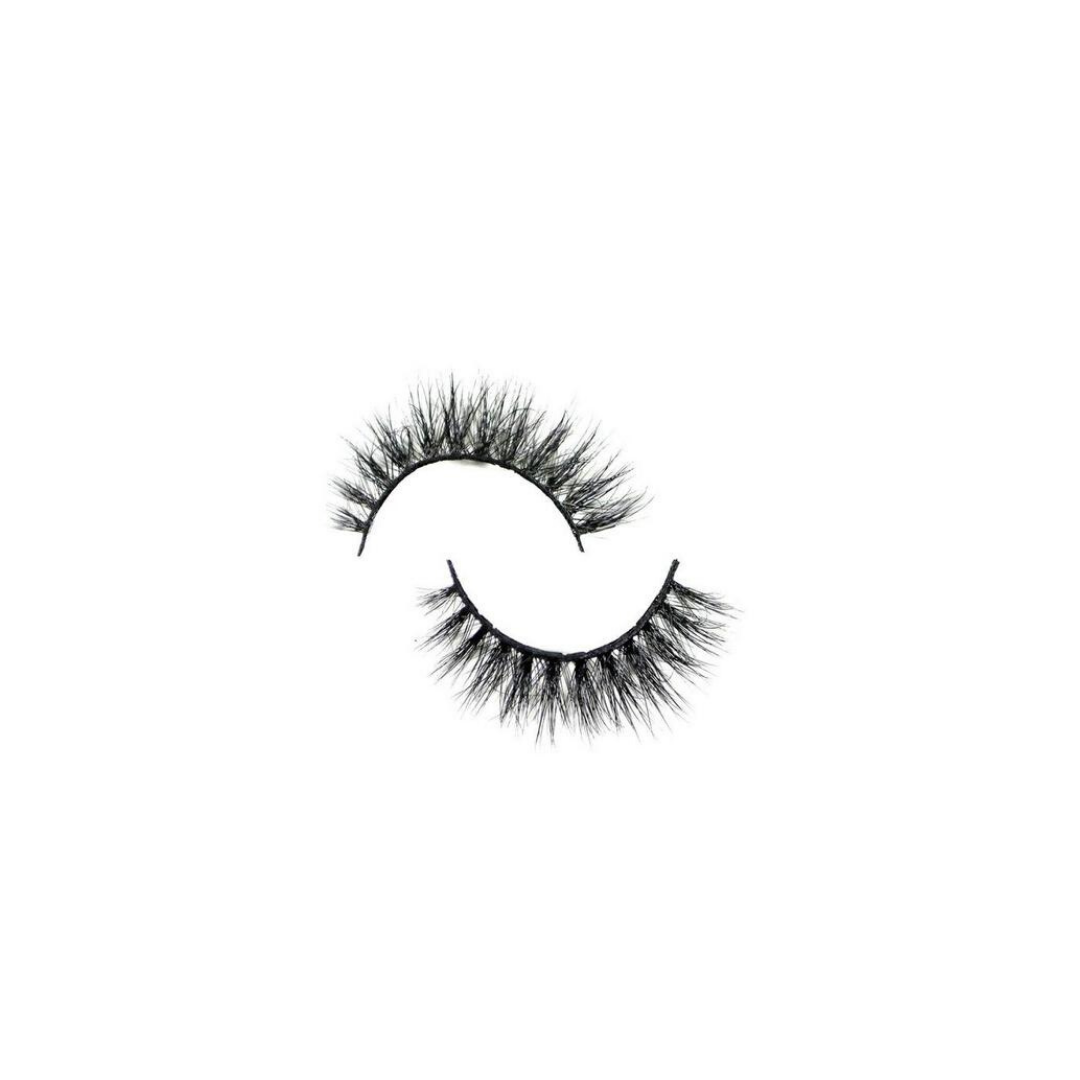 Our Hair Vendor List and book contains, wholesale raw hair, wholesale virgin hair, wholesale lashes, wholesale packaging, education and more. This hair vendor guide will INSTANTLY download once you purchase."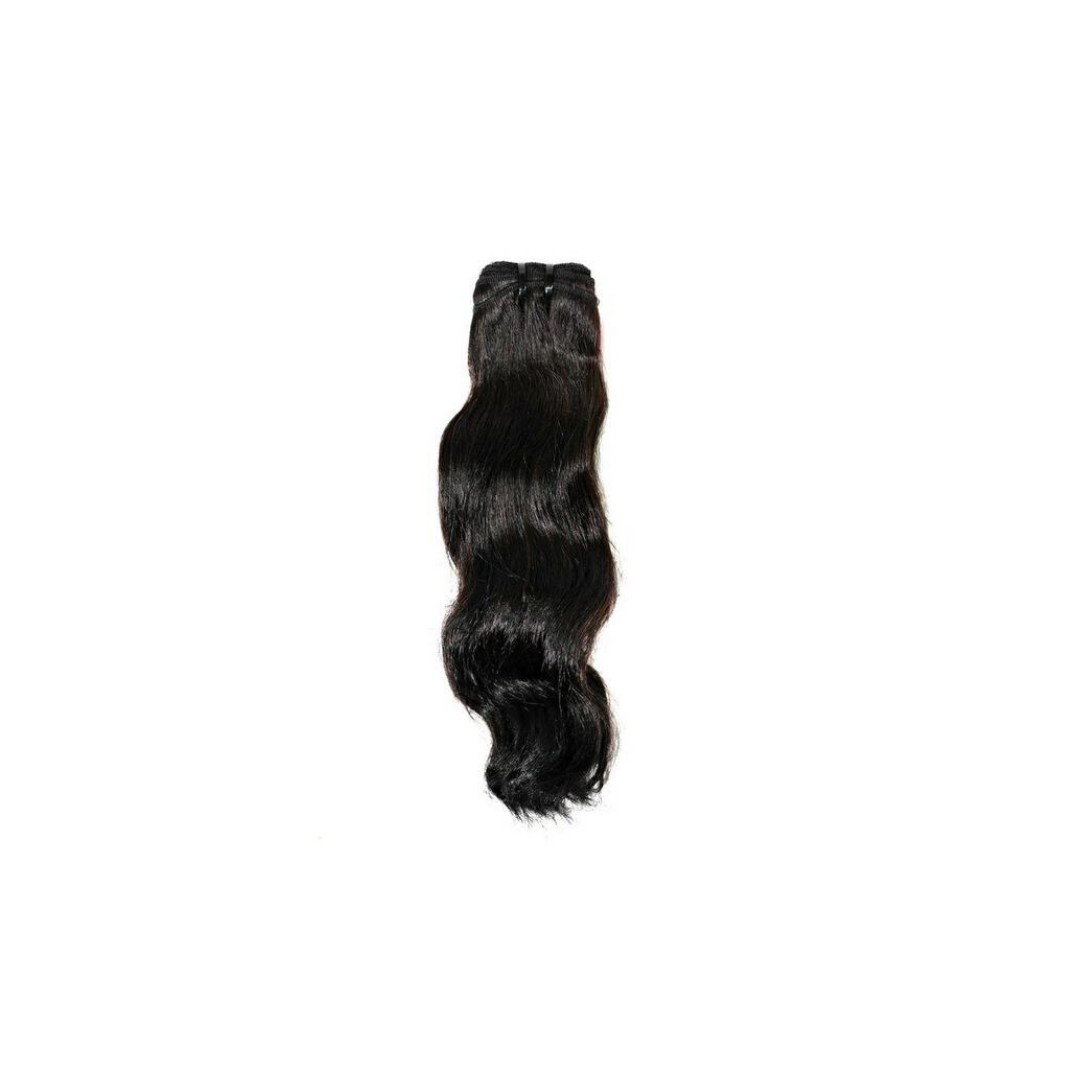 Our Bomb Book of Hair Vendors List Guide is great for startup businesses looking to get started, new hair extensions businesses, established hair business ready to grow and/or diversify their products or clientele or the hair connoisseur who simply wants access to BOMB hair at BOMB prices.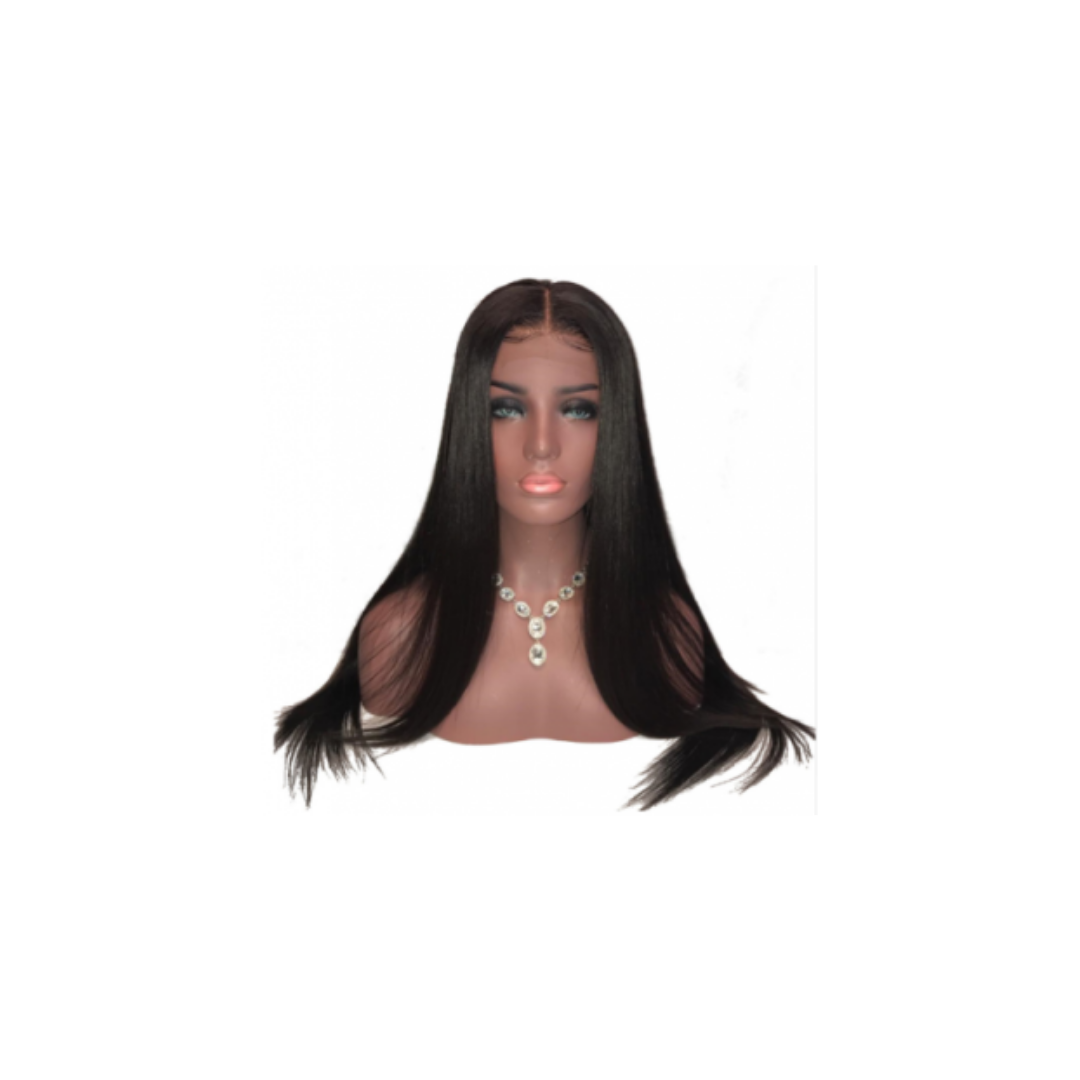 Our guide is one of the most thoroughest guides available on the market that explains into greater detail what to look for in a hair vendor, common terminology to become familiar with. Not to mention our vendor list contains a brief description of the company and our own experience and review from using the company (a bonus that most vendor lists and guides lack).
We highlight what we love about each vendor

We summarize our personal experience with each hair vendor

We provide the best contact information

We provide free tips of how to best communicate with vendors and things every hairprenuer should know in their journey
30-Day Money-Back Guaranteed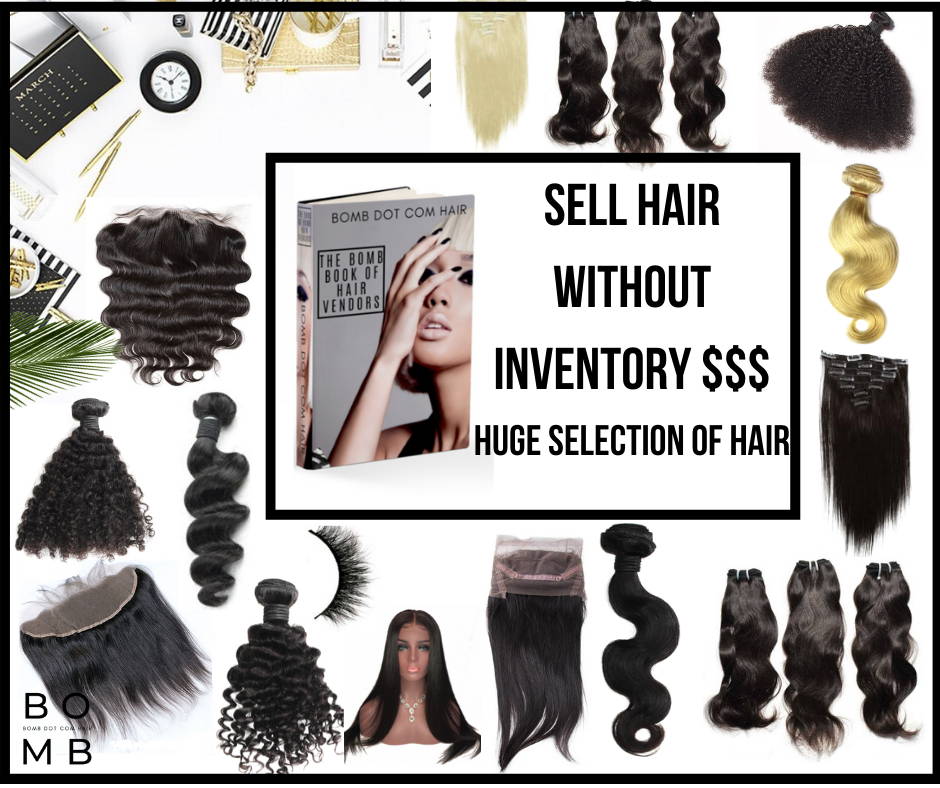 SELL HAIR without inventory
Breaking into the hair industry has never been easier. Now you can manage an empire from the convenience of your own phone. Many of our vendors will dropship your orders at no additional cost to your vendors- fast and free- in your won packaging. It does`nt get much better than that!
We decided to include our FREE checklist to getting started in the hair industry

Also FREE we included an email template to use when contact hair vendors. Just fill in and send.

Yes there`s more Freebies- we threw in FREE accessories vendors for bonnets, irons and more.

Lastly, FREE will be a branding vendor for logos, flyers and more. YES! All these included in our guide.
30-Day Money-Back Guaranteed